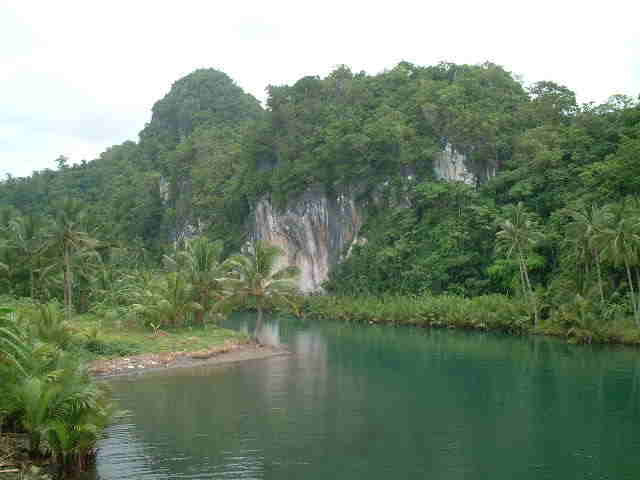 Malopalo Stone Marble Mountain
THE STONE-MARBLE MOUNTAIN OF MALOPALO - Tinambacan District, stood its grandeur to house the many caves underneath. Tourists and adventurers have found the caves well preserved for over a hundred years now.
Malajog Beach
MALAJOG BEACH - it is surrounded with towering rocks at its south and three balconied cottages. The beach gives a south sea island touch. It takes 35 min. ride from the city proper. It is one of the most visited and most beautiful beaches in Samar island. Malajog Beach located at Brgy. Malajog is also known as Look Beach.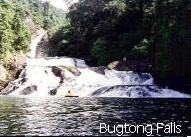 Bugtong Falls
It is one of the most beautiful and spectacular scenic spots that is worth visiting, located at Brgy. Tinaplacan, Tinambacan District. A hour and 15 min. ride and 45 minutes walk to the vicinity of the falls, Bugtong falls has a circular pond of about 30 meters in diameter, wide enough for diving. The water that falls from above seems to come from an endless stream which flows a swirling path around the falls resulting from the pressure of its disgorge which becomes even bigger in volume and noticeables as the time of day passes.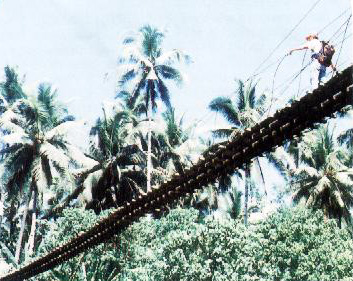 Caybago Hanging Bridge